Introduction
Are you a problem solver with strong communication skills? Are you goal-oriented and determined to make sure your team members reach the goals that they are aiming for? Look no further! 
Who you are
We imagine that you have experience as a consultant and loves to lead projects and people.

As a Team Manager, you will coach your team to success and help generate new business opportunities, and you are involved in the overall business development at GESHDO. 
You are part of the core of GESHDO, you are well known in the industry with a large own network. You are one of our faces outwards, acting not only as an ambassador but as a trendsetter for our customers and future recruits. You are GESHDO. 
What you will do
Lead the A-Team, GESHDO's go-to department when it comes to building fast and cloud-native solutions. Their specialization is building production-ready proof-of-concepts, and they love innovation. 
Interact with customers.
Work independently with the customer and act as a sounding board for their decisions regarding technologies, techniques, and tools for specific tasks.  
You are expected to drive and control parts of the sales process, specifically at their customer but also as a whole at GESHDO. 
You are expected to drive and control parts of the recruitment processes, doing tech assessment and partaking in interviews. 
You are expected to help analyze the customer to better understand the political landscape in which they reside, helping the customer to define their needs. 
You act as a formal leader for the customer in their different projects. 
You are expected to be seen as an expert the customer can rely on both from a technical and a leadership perspective.  
You guide the customer in choosing the right technologies and methodologies with the support of your team.  
You help generate the contracts needed for your employees
What we can offer you
Targeted goals: Our employees are what makes us special and keeping you happy and technically challenged is what drives us forward. A few things we offer to achieve this are education in new technologies, meetings with our career coach/psychotherapist, and the best tools to write code.
Transparency: We are founded by two developers who drew the core values from their own extensive experiences as consultants. One important thing for us is that we are an open book, nothing is secret and anyone wanting to be part of the decision-making process is welcomed with open arms.
Social environment: The work-life balance is key to us. Meetings are held during business hours, and overtime is something we always try to avoid. We also like each other and try to get together as often as we can. Something's that we currently do (which are optional to attend of course) are going to conferences, arrange hackathons, exercise together, and get together at AW's.
Competitive benefits package: We provide you a great pension program and protection if you get sick. You will get access to our personal trainer and our psychotherapist/careers coach. When you join us, we also give you a clear idea of how you can reach the next step in your career!
The "GESHDO philosophy": We want to challenge the industry standards to once again make the result for the end-user the primary focus. Development should not have convenience as its primary focus, challenging yourself to use new technologies, use new ways of thinking, and testing the boundaries of what is possible is what makes development a useful tool rather than a restriction. If you are also someone who would like to work in this way, we believe that we will have a lot of fun working together!
                     We are GESHDO and we get shit done! Nice to meet you!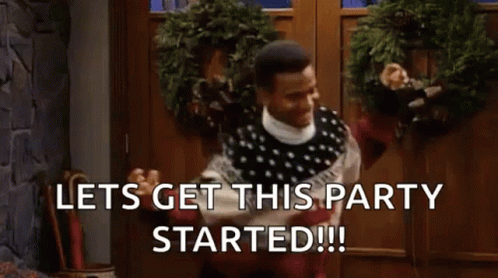 Or, know someone who would be a perfect fit? Let them know!