Introduction
We truly believe that it's possible to build modern, fast, and scalable solutions without following old archaic practices and spending tons of money.

We are the A-Stack, the go-to-teams at GESHDO when it comes to building fast and cloud-native solutions. Our specialization is building production-ready proofs-of-concepts, and we love innovation. 
Now we are looking to expand our crew of explorers and wants to find you, a driven individual who believes in the same cause as we do.
Who are you?
We imagine that you have a couple of years of experience working in full-stack development using agile principles. 
We also believe that you are passionate about software and enjoy coding as much as we do. 
For this role, the ideal candidate is someone who enjoys developing solutions on AWS or other cloud platforms. Work experience with AWS, NodeJs and React on the frontend side are considered advantages.
What will you do?
- Be a part of the serverless team. Our role is to create smart lean solutions based on the most modern cloud technologies. You will join us working with everything from planning to building, deploying, and maintaining. We have for example built the world's fastest bank website and showcased our machine-learning driven visual intelligence concept in the keynote presentation at Google I/O.

- Hack the Cloud. We work with bleeding-edge technology and our competencies cover the 3 main cloud platforms, GCP, AWS, and Azure, although we focus mainly on AWS currently. We see it as our mission to push what's possible in a cloud environment and challenge the written and unwritten rules about best-practices.

- Write code. We take pride in calling ourselves, developers! We love to test new frameworks and are always trying to improve our ways of working. The philosophy is we build it, we run it. That's why striving for cloud-native technologies, such as serverless is really important.

- Consulting. We are all consultants and our clients trust us to find the best IT solutions for them. At GESHDO you will work closely with clients and other talented IT professionals.
What we can offer you
Targeted goals: Our employees are what makes us special and keeping you happy and technically challenged is what drives us forward. A few things we offer to achieve this is education in new technologies, meetings with our career coach/psychotherapist and the best tools to write code.
Transparency: We are founded by two developers who drew the core values from their own extensive experiences as consultants. One important thing for us is that we are an open book, nothing is secret and anyone wanting to be part of the decision-making process is welcomed with open arms.
Social environment: The work-life balance is key to us. Meetings are during business hours and overtime is something we always try to avoid. We also like each other and try to get together as often as we can. Something's that we currently do (which are optional to attend of course) are going to conferences, arrange hackathons, exercise together and get together at after works.
Competitive benefits package: We provide you a great pension program and protection if you get sick. You will get access to our personal trainer and our psychotherapist/careers coach. When you join us, we also give you a clear idea of how you increase your salary level and reach the next step in your career!
The "GESHDO philosophy": We want to challenge the industry standards to once again make the result for the end-user the primary focus. Development should not have convenience as its primary focus, challenging yourself to use new technologies, use new ways of thinking and testing the boundaries of what is possible is what makes development a useful tool rather than a restriction. If you are also someone who would like to work in this way, we believe that we will have a lot of fun working together!
We are GESHDO and we get shit done! Nice to meet you!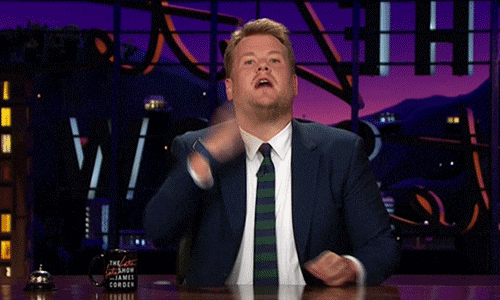 Additional information
Remote status

Flexible remote
Or, know someone who would be a perfect fit? Let them know!